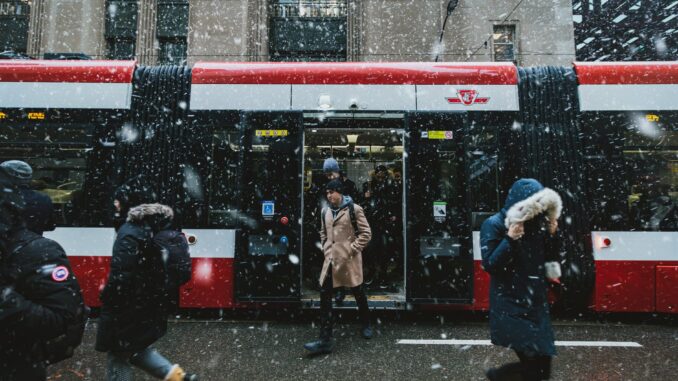 As one of the largest business hubs in the country, Toronto is often referred to as the capital of finance in Canada.
In spite of this, however, Toronto has a much higher cost of living than the average cost of living in the rest of the country, especially with regards to housing prices.
In the following list you will find the top ten jobs in each sector that are growing the fastest in the Toronto metro area.
Healthcare
The Covid-19 pandemic has dramatically increased the demand for healthcare workers. In the same way, in Toronto, the healthcare industry continues to grow and provides several opportunities for those looking to move up in their careers in the health sector.
Health care jobs that pay the highest salaries include the following:
Surgeon: Average annual salary of $196,401 per year

Medical Director: Average yearly pay of $171,401 per year
Business & Finance 
As a professional in business and finance, you will have many opportunities for advancement as you will have the opportunity to take on management and leadership responsibilities. In addition, this industry is generally lucrative. There are a number of high paying careers in this field, including the following:
Marketing Director: Average annual salary of $140,137 per year

Investment Manager: Average yearly salary of $95,915 per year
Information Technology 
In the city of Toronto, the fastest-growing industry that continues to be in demand is the IT industry, also known as the information technology industry.
There are a range of high-paying tech jobs available in Toronto right now, as almost everything is moving towards a digital landscape. Below are a few jobs that are specifically tailored to that landscape.
Developer: The average annual salary is $114,400 per year.

Software Engineering Manager: Average yearly pay of $110,930 per year.
Legal
Among other high-paying industries, you may wish to consider the legal industry. However, since this industry is very competitive, there are not as many job opportunities as there used to be. Nonetheless, if you are interested in law, below are two high paying legal jobs you may be interested in:
Lawyer: The average yearly salary is $102,474 per year.

Paralegal: Average annual wage of $78,059 per year.
Construction
There is no question that the construction industry is not as attractive as other industries, but it remains one of the highest paying jobs. As you get promoted to a management level, you will be able to earn higher wages.
Construction Manager: Average annual salary of $98,253 per year

Civil Engineer: Average yearly salary of $84,000 per year