The United Kingdom is renowned for its iconic landmarks and popular tourist destinations, but nestled within its diverse landscape are hidden gems that offer a different kind of charm and tranquility.
These off-the-beaten-path destinations are often overlooked by mainstream tourism,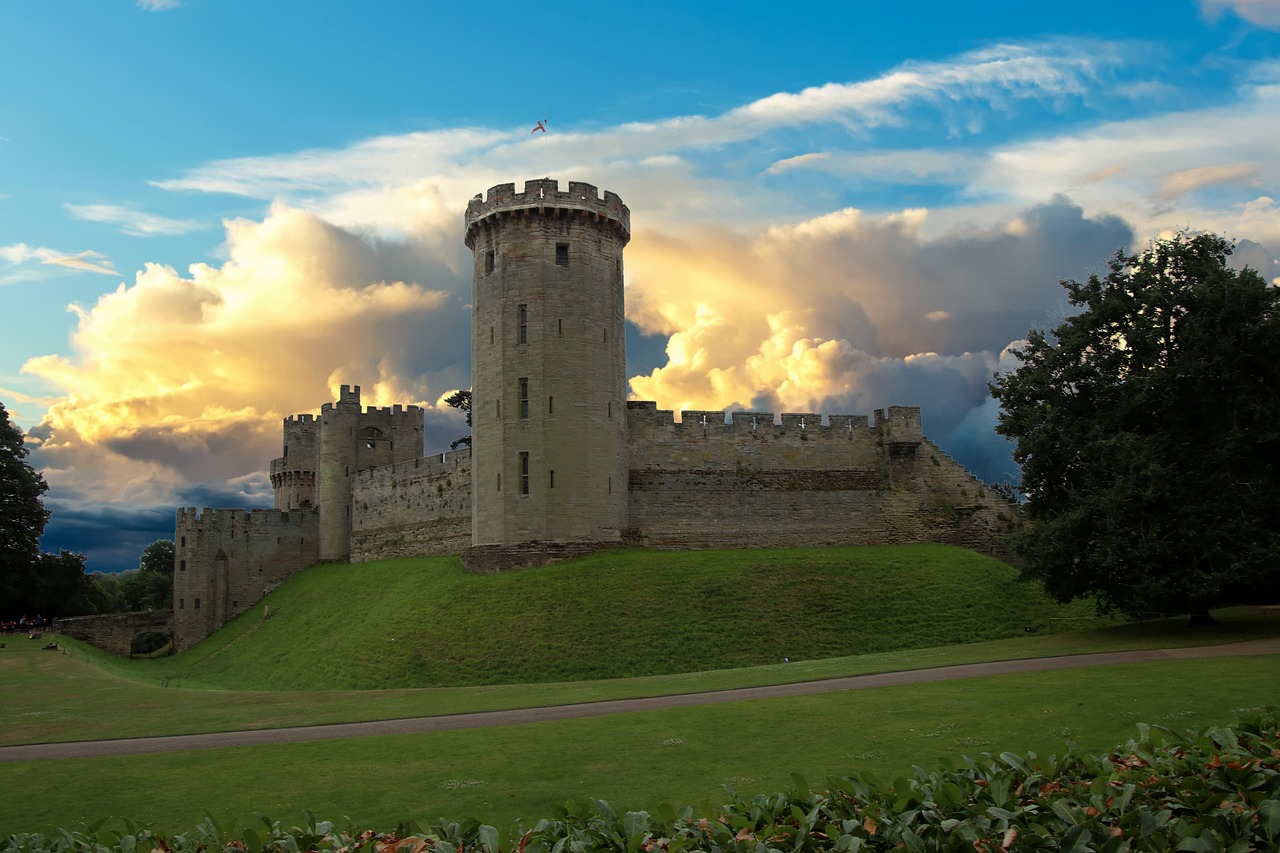 allowing visitors to immerse themselves in unspoiled beauty and discover lesser-known treasures.
In this article, we will unveil a selection of hidden gems across the UK that are waiting to be explored.
Embleton Bay, Northumberland
Tucked away in the scenic county of Northumberland, Embleton Bay is a true hidden gem. This stunning stretch of coastline offers pristine sandy beaches, rugged cliffs, and breathtaking views of Dunstanburgh Castle. Nature enthusiasts will appreciate the abundance of wildlife and the opportunity to embark on coastal hikes along the Northumberland Coast Path. With its peaceful atmosphere and picturesque scenery, Embleton Bay is a perfect escape for those seeking tranquility.
Isles of Scilly, Cornwall
Situated off the southwestern tip of Cornwall, the Isles of Scilly are a collection of idyllic islands that exude natural beauty and serenity. With crystal-clear turquoise waters, white sandy beaches, and a mild climate, the Isles of Scilly feel like a hidden paradise. Explore the charming island villages, discover ancient archaeological sites, or indulge in water activities like kayaking and snorkeling. The Isles of Scilly offer a unique island experience that is unlike anywhere else in the UK.
Richmond Park, London
While London is known for its bustling streets and world-famous attractions, it also hides a tranquil oasis within its boundaries. Richmond Park, located in the southwest of the city, is a vast royal parkland filled with picturesque landscapes, ancient woodlands, and a thriving deer population. Visitors can enjoy leisurely walks or cycling through the park, spot deer grazing peacefully, and relish the serene atmosphere away from the urban hustle. Richmond Park provides an unexpected escape from the city's fast-paced energy.
Tyneham, Dorset
Nestled in the heart of Dorset, Tyneham is a ghost village frozen in time. Evacuated during World War II for military purposes, this abandoned village offers a unique glimpse into the past. Visitors can explore the deserted buildings, including the church, schoolhouse, and cottages, which remain as poignant reminders of a bygone era. Tyneham is surrounded by beautiful countryside, making it an excellent base for hiking or simply enjoying the peaceful surroundings.
Ventnor, Isle of Wight
Located on the Isle of Wight, Ventnor is a charming coastal town that showcases the island's unspoiled beauty. Its Victorian architecture, botanical gardens, and secluded beaches create a delightful ambiance. Take a stroll along the esplanade, explore the enchanting Steephill Cove, or visit the famous Ventnor Botanic Garden with its exotic plant species. Ventnor offers a peaceful and picturesque retreat for those seeking a slower pace of life.
Coventry, Warwickshire
While not often considered a tourist hotspot, Coventry in Warwickshire holds a rich historical heritage. The city's medieval past blends harmoniously with its modern revitalization, offering a unique blend of old and new. Visit the striking Coventry Cathedral, explore the medieval ruins of St. Mary's Guildhall, or immerse yourself in the fascinating Herbert Art Gallery & Museum. Coventry surprises visitors with its cultural offerings and vibrant atmosphere.
Skipton, North Yorkshire
Nestled in the scenic Yorkshire Dales, Skipton is a charming market town that captures the essence of rural England. Explore the historic Skipton Castle, meander through the cobbled streets of the market town, and experience the vibrant atmosphere of the local market. Nature lovers can embark on walks along the beautiful Leeds and Liverpool Canal or venture into the nearby countryside for scenic hikes. Skipton offers a quintessential English countryside experience.
FAQS
What makes these hidden gems in the UK worth visiting?
These hidden gems in the UK are worth visiting because they offer a unique and authentic experience away from the crowds. They provide an opportunity to immerse yourself in unspoiled natural beauty, discover lesser-known historical sites, and enjoy a more tranquil and peaceful atmosphere. These off-the-beaten-path destinations allow you to connect with the local culture, explore hidden treasures, and create lasting memories.
How can I access these off-the-beaten-path destinations?
The accessibility to these off-the-beaten-path destinations may vary. Some destinations, like Embleton Bay and Richmond Park, can be reached by public transportation, such as trains or buses, followed by a short walk or taxi ride. For others, like the Isles of Scilly or Tyneham, you may need to take a ferry or boat to reach the islands or remote locations. It's advisable to check the specific transportation options and plan your journey accordingly.
Conclusion
The UK is home to a myriad of hidden gems that often go unnoticed by the average traveler. From picturesque coastal retreats to historic towns and serene parklands, these off-the-beaten-path destinations offer a unique and authentic experience for those willing to explore beyond the usual tourist trail. Embark on a journey of discovery and uncover the hidden treasures that make the UK an extraordinary destination.