Studying abroad can be an exciting and enriching experience, but it often comes with financial challenges.
To help offset the costs and make the most of your time abroad, many international students choose to work part-time.
Not only does part-time work provide additional income, but it also offers opportunities to gain practical skills, interact with locals, and enhance your overall experience.
In this article, we will explore some of the best part-time jobs for students studying abroad.
Tutoring: $15-$25 Per Hour
If you excel in a particular subject, tutoring can be a rewarding part-time job.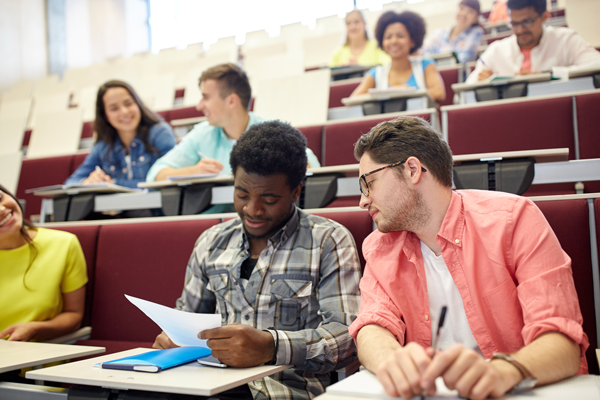 You can offer your expertise to fellow students who may need help with their studies.
Alternatively, you can teach children basic math and English, which is highly valued, especially in countries like Canada that prioritize English language proficiency.
Restaurant Work: $8-$15 Per Hour, Plus Tips
Many restaurants and cafes hire part-time staff, particularly during peak hours or on weekends. If your school has an on-campus restaurant or cafe, consider applying there. 
Having knowledge of local cuisine can give you an advantage. Otherwise, you can work as a food runner or waiter.
In countries like Canada, tipping culture is prevalent, and earning up to 20% in tips is not uncommon.
Retail Jobs: $9-$15 Per Hour
Working in a retail store offers flexibility in terms of hours and allows you to earn extra money.
Look for shops that express an interest in hiring employees, and if your school operates a book retail shop, that could be an ideal option for you.
Freelancing
If you possess skills such as graphic design, writing, or web development, consider freelancing and working for clients online.
Freelancing offers the advantage of working on your own terms and potentially earning a substantial income.
The earning potential varies depending on the nature of the work, your experience level, client base, and location.
Event Staff: $10-$20 Per Hour
Working as an event staff member at concerts, festivals, and other events can be an exciting way to earn extra money.
However, it is important to stay up-to-date with your academic commitments and ensure that the job does not interfere with your studies.
Delivery Driver: $10-$20 Per Hour, Plus Tips
If you have a valid driver's license, working part-time as a delivery driver for food delivery companies can be a convenient and profitable option. 
This type of job often provides flexible hours, allowing you to balance your work and study schedule effectively.
Additionally, happy customers may reward you with tips.
Social Media Management: $15-$30 Per Hour
Many businesses require assistance with their social media presence, and students can offer their skills to manage social media accounts.
This job can be done remotely, giving you the freedom to work from the comfort of your own bed.
However, it requires having the necessary social media management skills and being proficient in leveraging various platforms effectively.
House Sitting or Pet Sitting
Offering house sitting or pet sitting services to families going away for a few days or weeks can provide an opportunity to earn money while enjoying a flexible schedule.
You may also consider working as a part-time nanny, taking care of children's meals and assignments. 
Payment for these jobs varies depending on the location and duration.
Data Entry: $10-$20 Per Hour
Many companies require assistance with data entry, which can be done from home or remotely.
Data entry jobs allow for flexibility in managing your own time, but it is essential to meet deadlines and maintain accuracy in your work.
Language Teaching: $15-$30 Per Hour
If you are fluent in a language other than your native language, you can offer language lessons to those interested in learning.
Additionally, organizations that require the services of interpreters often seek individuals with language proficiency.
Language teaching and interpretation skills are highly sought after, especially in countries like Canada.
FAQs
Can students studying abroad work legally?
Yes, students studying abroad can work legally, but they will need to obtain the appropriate work permit or visa. The regulations and requirements for obtaining a work permit or visa vary depending on the country and the student's nationality.
How many hours can students work while studying abroad?
The number of hours that students can work while studying abroad varies depending on the country and the type of visa they hold. Some countries allow students to work up to 20 hours per week during the academic year, while others may have different limits or no restrictions.
Conclusion
Part-time work can have a positive impact on a student's life while studying abroad, but it is essential to manage time effectively to maintain academic performance.
Many students find that working part-time helps them develop better time-management skills and improves their overall academic performance.
It also provides an opportunity to interact with local people, learn about the local culture, and enhance language skills.
By being proactive, creative, and flexible in finding part-time job opportunities, you can make the most of your study abroad experience both academically and financially.