When considering higher education, the UK stands out as among the global leaders in this field.
Its universities are renowned worldwide for their exceptional academic quality, innovative research, and rigorous standards.
In fact, a remarkable 16% of the world's top 100 universities, as per the QS World University Rankings, are located in the UK.
Earning a degree from a UK university not only provides you with an outstanding education but also enhances your CV significantly.
In this article, let see Top 9 Reasons to Choose the UK for Your Studies.
Top 9 Reasons to Choose the UK for Your Studies
Incase you were contemplating if it's ever wise to travel to the UK for academic purposes, the following arguments should cheer you up: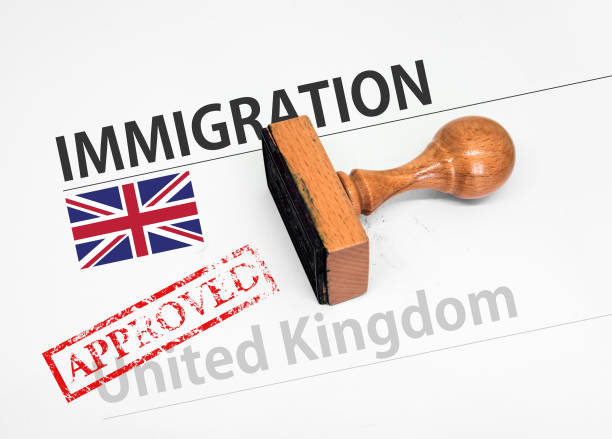 #1. The Highest Standards Of Teaching
What sets the UK apart is its unwavering commitment to providing the highest quality of education. British universities undergo regular inspections by the Quality Assurance Agency for Higher Education (QAA). 
They are also rated by the Teaching Excellence Framework (TEF) and Research Excellence Framework (REF), ensuring that teaching standards remain exceptional. 
Prospective students can readily access this information on university league tables, providing confidence in their choice of institution.
#2. Incredible Choice Of Academic Courses
With over 395 individual universities and colleges offering a staggering 50,000 undergraduate-level courses, the UK provides an extensive array of academic options. 
Whether your passion lies in politics, philosophy, physics, or photography, there is a program tailored to your interests. 
Additionally, the flexibility to combine subjects and pursue joint or triple-honors degrees allows you to customize your educational experience.
Read Also: 6 Business Ventures in Canada for Newcomers in 2023
#3. A Welcoming Multicultural Community
One of the most appealing aspects of studying in the UK is the diverse and inclusive environment you'll be part of. 
The country's reputation for multiculturalism is well-deserved, as students from around the world converge in the UK, bringing diverse cultural backgrounds. 
It's a friendly and accepting place where different cultures are celebrated and embraced.
#4. Fantastic Work Opportunities
International students in the UK have the opportunity to work part-time jobs alongside their studies, provided they don't rely on this income for tuition. 
Moreover, UK universities often collaborate with leading employers, offering work placements and internships that boost your employability and help you practice your language skills. 
The UK's strong academic reputation further enhances your long-term career prospects.
Read Also: US Student Visa Rejections Causes and Solutions
#5. A Focus On Student Wellbeing
While choosing where to study, it's essential to consider your overall well-being. UK universities prioritize student mental health and provide extensive support services. 
Most first-year students live in university halls of residence, facilitating quick integration into campus life. 
Additionally, the UK's National Health Service (NHS) offers comprehensive healthcare services, ensuring that you have access to world-class healthcare during your stay.
Also Read: Your Guide to Becoming a UK Au Pair in 2023
#6. Shorter Courses And Lower Costs
One distinctive advantage of pursuing higher education in the UK is the efficient use of your time and finances. 
Undergraduate degrees typically span three years, while master's degrees commonly last just one year. This stands in contrast to countries like the USA, where undergraduate programs often extend to four years, and master's degrees require two years of study. 
Furthermore, tuition fees in the UK are generally more affordable, starting at £10,000 or even lower, compared to the higher costs in countries like the USA and Australia. 
These shorter courses allow you to graduate sooner, save on annual course fees, accommodation, and living expenses, making studying in the UK an economically sound decision.
#7. A Simple Visa Application Process
Navigating the visa application process can be a daunting prospect for international students, but the UK simplifies this journey.
The UK offers a straightforward and fair visa application process, with most student visa applications processed within three weeks. Moreover, the cost of the application, around £348, is relatively affordable and the processing time is speedy. 
With comprehensive guides available for applying for a UK student visa and tips for preparing for the credibility interview, you can embark on your UK education journey with confidence.
Read Also: UK Visa and Relocation Expenses from Nigeria
#8. The Uk's Unique Landscape And History
Beyond academics, the UK offers a rich tapestry of landscapes and historical treasures to explore. 
From charming villages and awe-inspiring castles to rugged beaches, rolling countryside, and lush forests, the UK's natural beauty is simply breathtaking.
Moreover, it boasts some of the world's most renowned museums and art galleries. Whether you have a passion for English literature, which you can indulge in by visiting William Shakespeare's hometown of Stratford-upon-Avon or the British Library, or you're inclined towards STEM disciplines, the UK has something for everyone.
The vibrant mix of restaurants, nightlife, and independent shops in each university town ensures that you'll have an exciting and enriching cultural experience.
Quick Read: Canada Travel Guide for a Safe a Memorable Trip In 2023
Practice Your English Language Skills
For those seeking to improve their English language skills, studying in the UK presents an unrivaled opportunity.
English is one of the most widely spoken languages globally, and proficiency in English is a highly sought-after skill by employers worldwide.
Immersing yourself in an English-speaking environment is the most effective way to sharpen your language skills.
By living and studying in the UK, you'll be surrounded by native English speakers, which will enhance your language proficiency in both academic and everyday contexts. 
This skill will undoubtedly open doors to numerous career opportunities and global communication.
Quick Read: How to Enter and Obtain the UK Permanent Residence
FAQs
How do I apply for a student visa to study in the UK?
To apply for a UK student visa, you'll need to complete an online application, pay the visa fee, and attend a biometrics appointment. You'll also need to provide supporting documents, including your offer letter from a UK institution, financial evidence, and proof of English proficiency.
Can I extend my student visa in the UK after completing my studies?
Yes, you can apply to extend your student visa in the UK, typically if you plan to continue your studies or switch to another visa category. The specific requirements and procedures for extension can vary, so it's essential to consult with UK immigration authorities.
Conclusion
International students in the UK are usually allowed to work part-time during their studies. The specific number of hours you can work may depend on your visa type, so be sure to check the latest regulations.
The cost of living depends on your location, but on average, students should budget for accommodation, food, transportation, and other expenses. The UK Council for International Student Affairs (UKCISA) provides estimated living costs that you can reference.