When embarking on your journey as an international student to Canada, one of the most crucial aspects to consider is your travel documents.
These documents are your lifeline throughout your journey, ensuring a smooth transition into your new academic adventure.
In this article, we'll cover some essential documents that you carry when travelling to Canada and other requirements. Let's begin.
7 Items to Pack for Canada
Ensure you have the following essentials: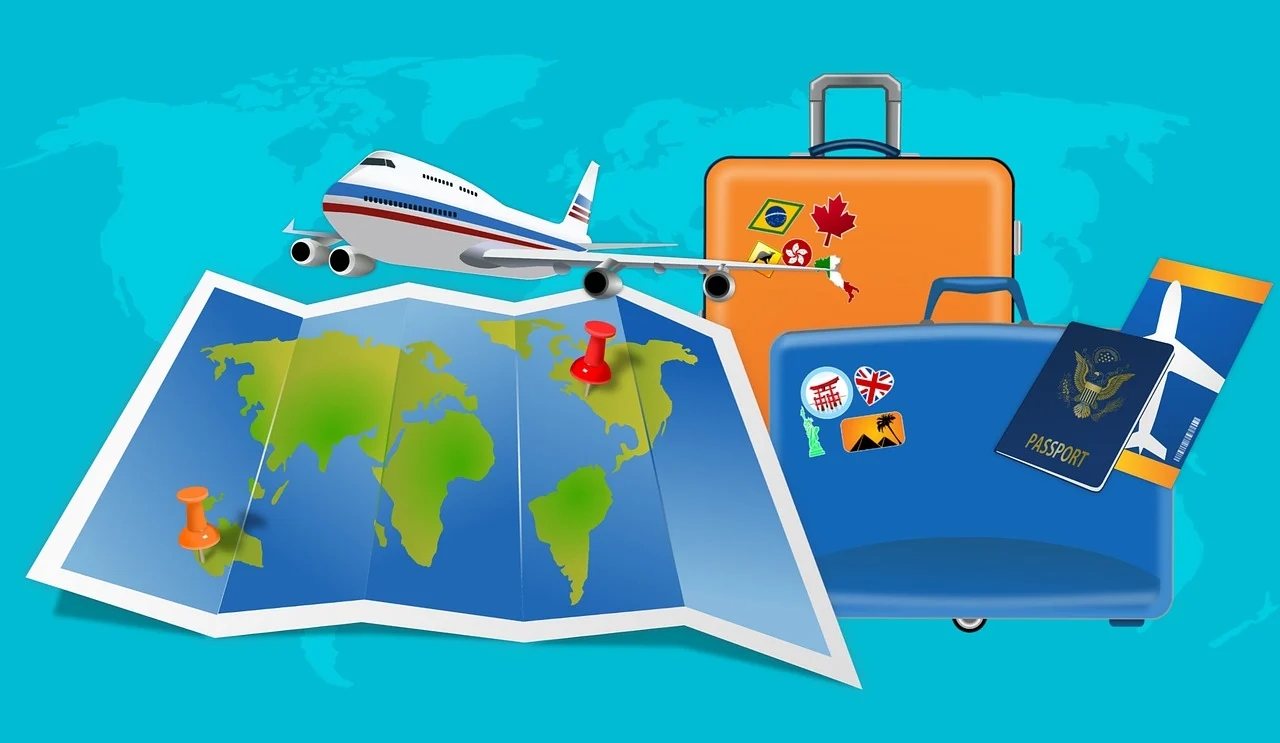 #1. Documents:
The following documents are not to be joked with when travelling to Canada:
Passport: Your passport is your primary identification document. Make sure it's up-to-date and has a validity that extends beyond your intended stay in Canada.
Visa: Your

student visa

is your entry ticket into Canada. Ensure you've applied for it well in advance, and keep it with you throughout your journey.
Travel Itinerary: Have a copy of your flight details, including departure and arrival times. It's handy when you need to check in at the airport.
Admission Confirmation Letter: This document is essential for confirming your student status in Canada. You'll need it when you arrive in Canada, so keep it accessible.
Read Also: Top 9 Reasons to Choose the UK for Your Studies
#2. Clothing
Canada's diverse climate demands careful consideration of your wardrobe. It's essential to pack appropriately for the weather, especially if you're arriving from a warmer region. Here's what you should include:
Warm Clothing: Canada experiences cold winters, particularly at night. Pack winter jackets, scarves, gloves, and other cold-weather essentials.
Layered Clothing: Even in milder seasons, layering is key. Consider packing clothes you can easily layer for comfort.
Waterproof Gear: Canada sees its fair share of rain, so having a waterproof jacket and shoes is a smart move.
#3. Personal Hygiene Items
Amid the excitement of planning your journey, it's easy to forget about personal hygiene items. These are essential for your daily comfort and well-being:
Toiletries: Pack your toothbrush, toothpaste, shampoo, and soap. It's a good idea to have travel-sized versions for convenience.
Grooming Essentials: For those with facial hair, consider items like a trimmer, shaving cream, razor, and other grooming supplies.
Personal Care Products: For skincare, have your preferred face creams, serums, and other personal care items readily available.
Also Read: 6 Business Ventures in Canada for Newcomers in 2023
#4. Medications
Taking care of your health while studying abroad is a top priority, and having your essential medications readily available is crucial. Here's what you should consider when it comes to medications:
Prescription Medications: If you have any pre-existing medical conditions that require prescription medications, make sure you have an ample supply to last for the duration of your stay in Canada. It's also advisable to carry a copy of your prescription along with your medications.
Over-the-counter Medications: Include common over-the-counter medicines for minor ailments like headaches, colds, or allergies. Familiarize yourself with the brand names of these medications available in Canada, as they may differ from what you're used to.
First Aid Kit: As part of your medical preparations, assemble a basic first aid kit. This should include items like bandages, antiseptic cream, and pain relievers for emergencies.
Remember to consult your healthcare provider before your departure to ensure you have all the necessary medications and medical advice for your time in Canada.
Also Read: Studying in the United Kingdom for Free
#5. Electronics
In today's digital age, electronics play a pivotal role in a student's life. Here's what you need to consider when it comes to your electronic devices:
Laptop: A reliable laptop is essential for academic tasks, from research to creating presentations. Ensure you pack your laptop and its charger securely.
Smartphone: Your smartphone keeps you connected with family, friends, and classmates. Don't forget to bring it along with its charger.
Digital Watch: A digital watch can be handy for managing your time, setting alarms for classes, and staying organized.
Power Bank: Power outages can happen, so having a power bank ensures your electronic devices stay charged when you need them the most.
Chargers and Adapters: Remember to pack all necessary chargers and adapters for your electronic devices. Canada uses a different type of plug, so check if you need an adapter for your chargers.
Must Read: Canada Travel Guide for a Safe a Memorable Trip In 2023
#6. Financial Items
Managing your finances as an international student is vital for a successful stay in Canada. Here's what you should consider in terms of financial items:
International Debit/Credit Card: Applying for an international debit or credit card before your departure can be incredibly helpful. It allows you to make transactions and withdraw cash in Canada without the hassle of currency conversion.
Bank Account: Upon your arrival in Canada, it's advisable to open a bank account at a local bank branch. This will make it easier to manage your finances and receive payments, such as stipends or part-time job earnings.
Currency Exchange: Carry a small amount of Canadian dollars in cash for immediate expenses upon arrival. You can exchange currency at the airport or a local currency exchange service.
Emergency Funds: Having a financial safety net, like emergency funds or access to funds in your home country, can provide peace of mind in case of unexpected expenses.
Ensuring your financial items are in order will help you navigate the financial aspects of studying abroad with confidence.
Quick Read: Studying in the United Kingdom for Free
#7. Study Materials
As an international student, you'll need specific study materials to excel in your courses. Here's what you should keep in mind:
Curriculum List: After receiving your admission confirmation, you'll typically get a curriculum list for your upcoming courses. Consider carrying one or two notebooks for initial note-taking. You can purchase textbooks and additional study materials once you're in Canada.
FAQs
How many bags are allowed for international students in Canada?
The baggage allowance for international students travelling to Canada varies by airline. Most airlines allow a certain number of checked and carry-on bags. It's best to check with your specific airline for their baggage policy.
Can I bring my prescription medications to Canada as a student?
Yes, you can bring prescription medications to Canada as long as you have a valid prescription from your healthcare provider. It's a good practice to carry a copy of the prescription and ensure your medications are in their original packaging.
Conclusion
The good thing is most international students in Canada are eligible to work part-time during their studies.
You can typically work up to 20 hours per week during regular academic sessions and full-time during scheduled breaks. However, it's essential to check the specific work permit regulations and eligibility criteria.
If you are carrying more than CAD 10,000 (or its equivalent in another currency), you are required to declare it to the Canadian Border Services Agency (CBSA) when you arrive in Canada.
This includes any combination of cash, traveller's cheques, money orders, or other negotiable instruments.